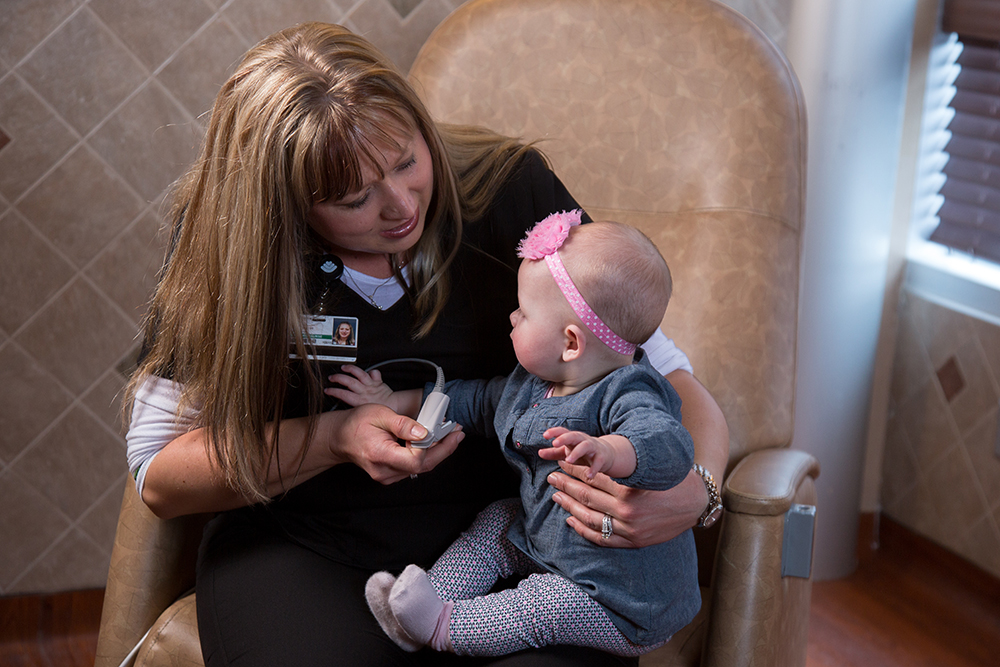 Patient Care & Info
Same Day Surgery Center provides an effective quality alternative to hospital based surgery and was specifically designed to be comfortable and convenient. Our staff works in cooperation with your doctor to personalize our care to meet your needs. Because we provide services to generally healthy patients, we are able to give medical care that is more flexible, with fewer restrictions, and more focused to your needs.

With advances in medical techniques, drugs and anesthetics, our state-of-the-art facility is able to provide surgical and diagnostic treatment on a same-day basis to many people in our community. SDSC has an excellent reputation among doctors and patients alike, receiving consistently high remarks from patient and physician satisfaction surveys.
Special Care for Children
SDSC is an ideal choice when considering surgery for your child. The warm comfortable design coupled with our caring and experienced staff help take the fear out of surgery. SDSC offers a needle-free approach for our younger patients. Most blood work and IV starts can be performed after your child is under anesthesia. We treat children with special attention and tenderness. Moms and Dads are encouraged to stay with their child right up until surgery and will be reunited with their child as soon as they are awakened from their procedure. We encourage the child to bring a special toy or blanket with them to comfort them throughout their stay. Parents take comfort in knowing that our staff is specially trained in pediatric care.
Extended Stays
Should your procedure require you to spend the night, you will find that SDSC blends the comfort of a Bed & Breakfast with the safety and skill of a hospital. SDSC has six private extended care rooms, allowing more complex procedures requiring a longer recovery time to be done at SDSC while still providing attentive, personalized nursing care in a calm, quiet, relaxed atmosphere. Some of these extended stay procedures may include but are not limited to: hysterectomy, thyroidectomy, various plastic surgeries, gynecological procedures and some abdominal procedures. Your physician will determine the length of your stay.